Orka Socials Off-Page SEO: Genuine link building & high-quality backlinks to your site
Off-page SEO is simply a practice of optimizing a site that takes place off your site and is not under your control. It is a reverse of an on-page SEO. Some of the major services we offer under the off-page SEO are as follows:
Maintaining active social media accounts

Having a google my business profile

Implementing a blog on your site

Creating linkable infographics

Link outreach: Networking with high-quality sites
Now, let's talk about some of the off-page SEO services that matter to the success of your campaign. Don't forget, these are things that you do outside of your website that can help you rank higher in search and increase brand awareness.
What is our Off-page SEO approach along with included services?
Our off-page SEO service includes building a genuine links to your site. No worries, we follow a white hat link building approach where link outreach campaign is our first priority.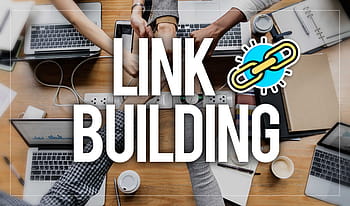 Maintaining Active Social Media Accounts
With billions of users on social media platforms today, it's crucial that your business is present on social media platforms like Facebook, Instagram, Pinterest and so on.
When you have a social media presence, it allows you to connect with your customers on a different level, as well as to provide a certain level of customer service. Not only that, but it can also work to drive traffic to your website, and even make sales.
If you want to increase your social media following, Orka Socials offers social media marketing services for a wide variety of platforms. Whether you want to be active on social or increase your brand awareness, our social media management strategies can help.
Having a Google My Business Profile
When you have a Google My Business (GMB) profile, you can show up in map results for queries related to your business.
GMB also links to local SEO since it helps you attract customers near your brick-and-mortar store. It's one of the best strategies to make an SEO service list, simply because when your GMB listing shows up in search, you're at the top of search results.
Recently I was looking for a party palace around me. I just head over google then typed a party palace near me. Search results appeared with 3 map pack listing. Checked a review thoroughly and booked within a while. Boom ! they earned a business instantly leveraging GMB.
Staying updated with GMB is more crucial than having simply a GMB listing. We here at Orka Socials help you to manage your GMB posts and even more Map SEO for your business.
Implementing a Blog on Your Site
Implementing a blog on your website is a great off-page SEO strategy.
A blog helps you create linkable content that you can post on social media and share in emails. Not only that, but it provides excellent content for users to share as well — proving to Google that you're a leader in your industry.
That blog content is a great way to get users back to your site to learn more or make a purchase. Blog implementation as a whole is one of the best SEO services you can utilize.
Creating Linkable Infographics
Creating custom infographics to help you explain complex ideas for your site is another must-use SEO service list strategy.
Not only do they help engage users and keep them on your site pages, but they're also a great piece of sharable content that other high-quality websites can link and share.
When other users link to your content, it helps you gain links, which benefits your domain authority among other valuable metrics. These metrics can help you rank higher in search results.
Link Outreach: Networking With High-quality Sites
When you talk to and network with respected industry leaders, you can build relationships that can improve your SEO. Although that might sound like a stretch, hear us out.
When you network with high-quality businesses, you can encourage them to link to your content and share your graphics. Not only does this help your site from an SEO standpoint, but it also helps to increase brand awareness.
Work with an agency that has an SEO services list a mile long
If you're ready to work with an SEO agency that offers all the SEO strategies mentioned on this page, Orka Socials is happy to help you.
We're a full-service digital marketing agency that will work to grow your business with some of the best SEO services out there. 
Contact us online or give us a call to learn more about our offered SEO services. We are happy to help whenever you are in need.
Call or contact us online today to see how Orka Socials can improve your online performance.