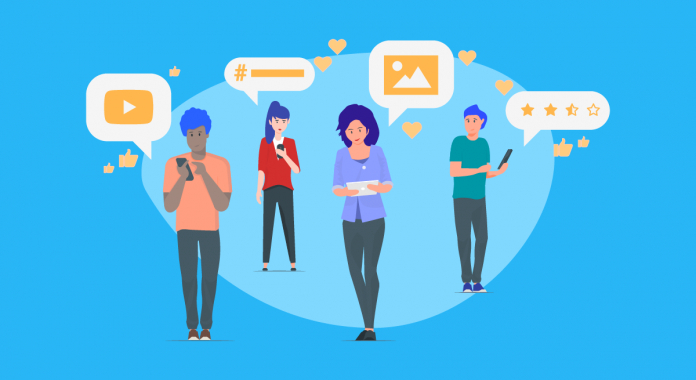 User-generated content acronym as UGC  is any form of content that can be text, image, video, post, product review and much more. In a simple sense, it is content curated from users in any online platforms. For instance, your recent post on Facebook, online review in amazon and so on. They all are some sorts of user-generated content.
Overwhelming statistics shows why you should focus on user-generated content for boosting SEO traffic and improving overall marketing funnel.
2. What are the Benefits of UGC in Marketing (SEO)?
Benefits of UGC are numerous. Your brands can better understand the target audience and helps to build a stronger community.
For instance, if some of your friends showcase latest gadgets in social media, you might be tempted to buy. It acts as a gateway for other users to connect with the brands.
People Trust People Not Your brand content
Above statistics clearly show reviews and recommendations stand as a social proof which drives a potential customer.
It is Authentic, Real and Cost-Effective
If you are offering quality products and services then people start creating user-generated content either by sharing in a social media profile or in an online forum.
This makes user-generated content real and authentic. So, it generates the trust factor among the customers because they see users like them posting reviews and feedback for your brand.
With billions of users on Social media, what would the consequence be if people start talking about your brands? Your brand will have high visibility and a brand authority that makes your marketing campaign cost-effective.
Communicate your brand values through customer stories
When consumers post UGC on social media or any online platform, they do it to tell their real-life experience with you brands products and services.
It is created by loyal customers who use and care about your products and services. User-generated content speaks to your audience in a tone that is loyal and authentic. Hence, it communicates your brand values in a way like no other advertising or marketing content could.
Boosts Social Media Metrics
Running a UGC Hashtag Campaign on social media is one of the best ways to engage your users with your brand and create a word of mouth marketing.
As a matter of fact, people love participating in UGC Campaigns as they get the opportunity to showcase their creativity to a broader group of audience.
3. How is user-generated content helpful for SEO?
One of the fascinating things about UGC is that consumers highly trust user-generated content which impacts purchasing decisions.
Let me tell you a story. A week ago, I was seeking a quality kindle ebook reader on Amazon. I was pretty perplexed which could be the right fit. So, I went through the Amazon store to search for a kindle. Results popped right with varieties of kindle. After reviewing for a while from different buyers, I came to know Kindle Paperwhite was the right fit. After a while, I ordered it online. Boom! a win-win situation for both amazon as well as vendor.
Did you notice my buying journey and the power of user-generated contents? I just made purchasing decisions simply from assessing the different reviewers. That's why user-generated has a huge impact on sales funnel.
That's why implementing user-generated content into your SEO strategy is one of the most effective ways to boost your brand's search rankings and search engine visibility. Even more, it helps to build social proof for your products and services.
4. How to use UGC for better SEO performance?
You might have heard people trust people not your brand content first. When it comes to user-generated content, running UGC hashtags campaign in social media has a greater impact on driving s website traffic. Let's say your brand has a great online presence in social media, people talk about your brands. If people are interested in your brands, they will most probably visit your site to know more about it.
Enable User Review & Testimonial
It is the right strategy to showcase user review and testimonial in your website. Better reviews & testimonials help to boost conversion and SEO performance as well.
Generate Traffic Using Schema Markup:
You can generate a considerable amount of traffic using review snippets if you are selling products & services.

Discussions Forums & Q&A Session
Implementing one of these, you can monitor some of the conversation surrounding your brand. Users can also answer questions and provide one another with useful insights. A forum section on Best Buy eCommerce site is an excellent example because it lets users ask the community and sort through existing answers to find the information they're looking for.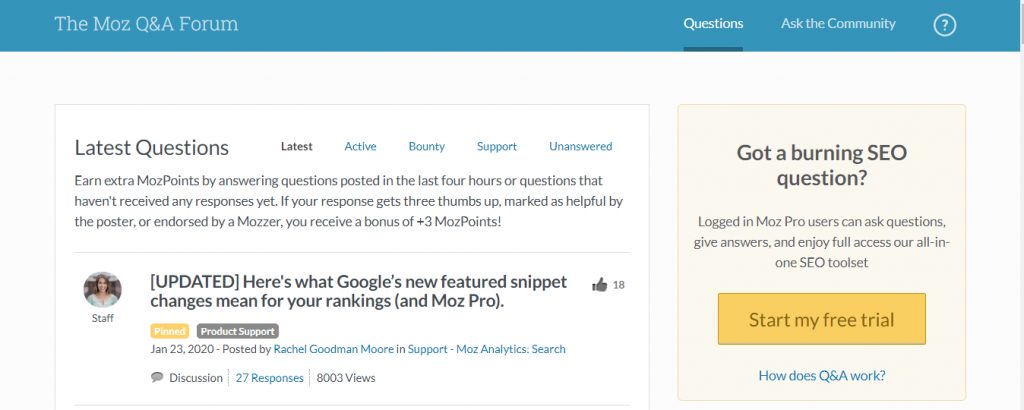 Start creating content that is qualitative and gives a high value to the users. If you curate awesome content you don't even need to share the rest of the online platform. Providing content that actually users are looking for so that you can get tons of shares.

Furthermore, this type of UGC is often more shareable than reviews or discussion threads and can increase traffic to your website.
Enabling a comment leads to building trust and may help increase site engagement.
For instance, one of a post on backlinko has a massive amount of shares and comments. From this post what we can infer is that domain backlinko is providing a lot of value in the field of SEO and overall marketing industry.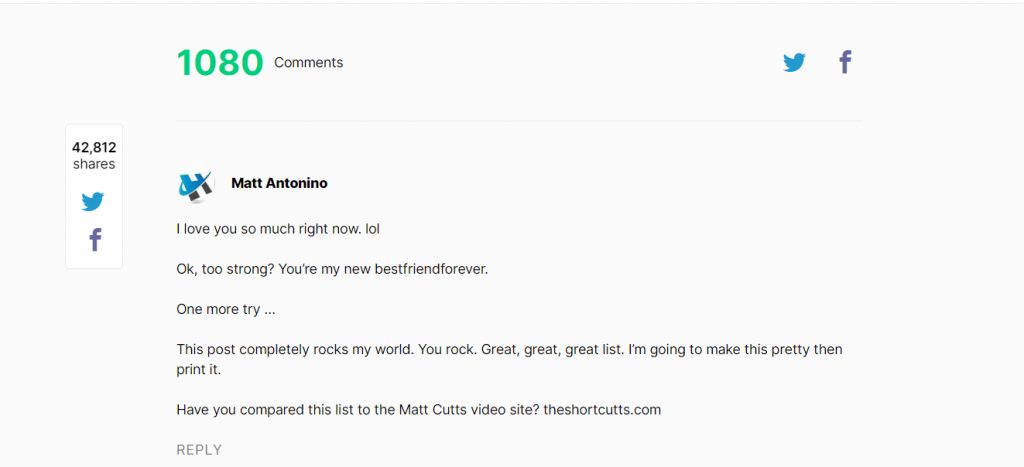 UGC has a high potential of increasing brand awareness and ultimately conversion. Every brand is leveraging UGC as a marketing strategy. Then why not you too? Let's take a moment and include UGC strategy into your to-do for better SEO performance.