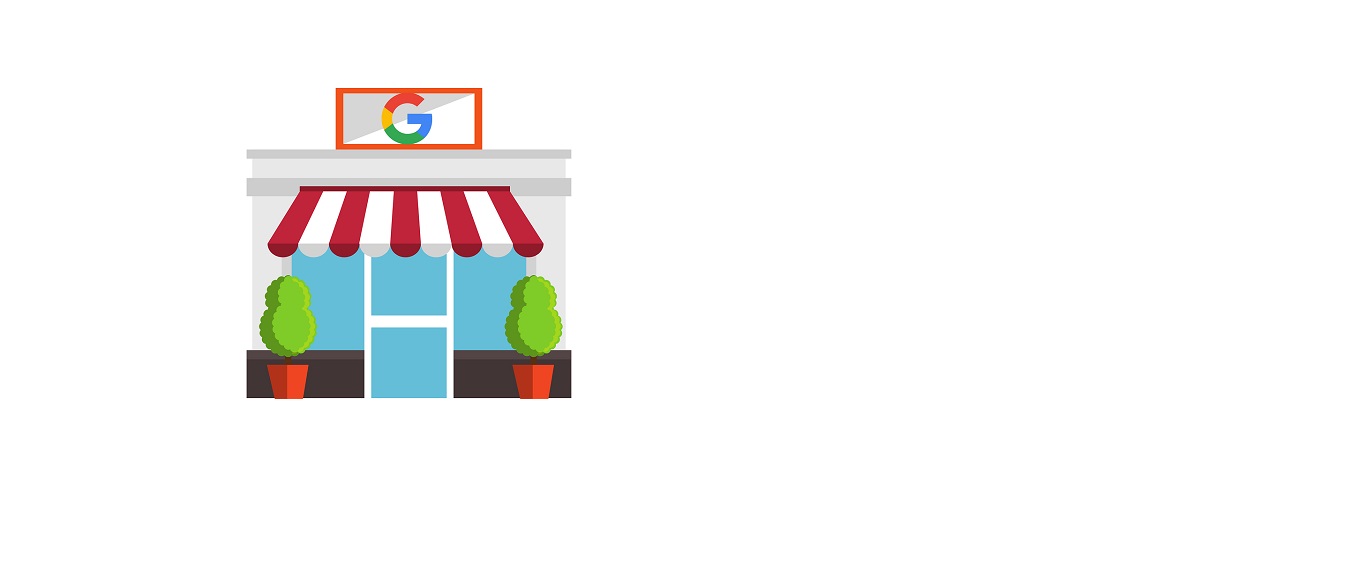 A week before I was looking for a Party Palace near my surroundings. As per my compulsion I need to book within the area. So, I just headed to Google then typed a keyword 
"Party Palace near me"
. Boom!! I got a bunch of listing which is closer to me. One thing that fascinated me was: Does this party palace exist? Being around the place I failed to notice a number of times. Thanks to google for instant results 
Next step, I did was start checking their profile, reviews, rating & so on. Within a while, I just went to a one-party palace and booked it eventually. Did you notice? A complete stranger who has no idea of a party palace near the surrounding booked through google. And the main thing is that they got customers instantly within a while leveraging Google My Business Listings. Do I have to tell you more on the importance of "Why you should leverage a GMB for your local business?
Well, this story might not be enough for you. I have something big. Read on !! In this article section, I am going to cover crucial 16 steps on optimizing GMB along with its importance. Let's get started.
1. Why optimize GMB for your local business?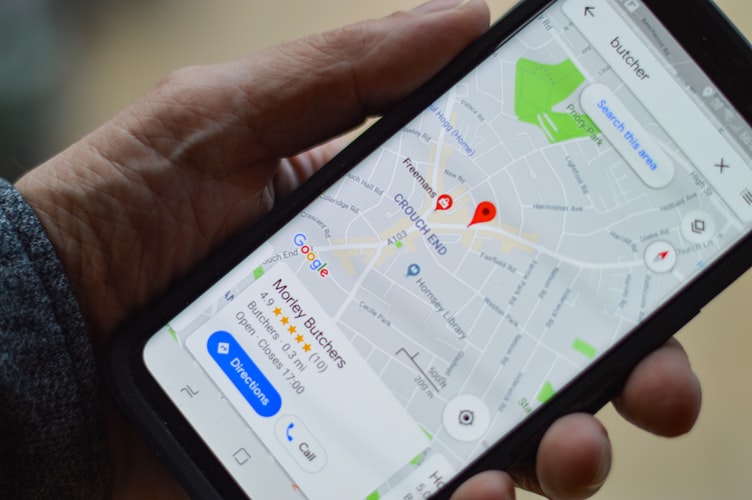 Local results appear for people who search for businesses and places near their location. They're shown in a number of places across Maps and Search. For example, you'll probably see local results if you search for "party palace near me" from your mobile device. Google will try to show you the kind of nearby party palace that you'd like to visit.
Here comes GMB into play. You can improve your business's local ranking by leveraging Google My Business. GMB is a part of Google Maps Marketing as it a technique of optimizing a local business on google maps and ultimately ranking higher in local search results. According to an article published on WebFx blog with a staggering local SEO stats. Let me list you an overwhelming stats that prove why you need GMB for local SEO strategy:
46% of Google searches are for local businesses
Just imagine Google processes billions of search query every single day. Stats show 46% are local search intent. Do I need to elaborate further?
80% of local searches convert
Staggering stats show how local searchers can convert into real customers. Then why not start focusing on foot traffic to boost ROI?
56% of local retailers have not claimed their Google My Business listing
Are you one of those sitting on a couch and procrastinating to claim a GMB listing? You are missing a massive opportunity whereas your competitor is talking massive advantage. What are you looking for? Go and claim your GMB. You don't have to pay either it's totally free.
Near me" searches have increased more than 500% in the past few years
We people love searching near me whether we are looking for a hotel, restaurant, pizza shop and so on. Grab an opportunity to rank in near me keywords leveraging GMB.
More than 55% of consumers use voice search to find a local business
Since everybody uses smartphones nowadays. If you have a website optimizing around a long-tail keyword, it can help to find a local business within an area
50% of users visit a store within a day of a local search
Want to skyrocket foot traffic to your local business? Then why not start leveraging a GMB. It's totally free.
2. Optimizing GMB for your local business[Complete 16 Steps Included]
If you are completely new to GMB, kindly stick to our steps. If you haven't claimed your business please proceed to verify your business on GMB. As we previously discussed GMB is prominent for local-based ranking, we have complete steps on optimizing GMB for improving local visibility in Search engine. Here we go:
Step 1: Is your business listed on google?
Do you own a business that has a physical location? Are you business owners or authorized representatives looking to list your business on GMB? If yes then proceed to 
register your business on GMB
 else you have to fulfil google criteria. Read complete 
guidelines for representing your business on google
.
Furthermore, creating a fake GMB to manipulate search engines can make you completely banned from google.
Step 2: Have you added your basic business information to your new listing?
If you are a verified GMB owner make sure to update your business basic information.  Your company basic information includes your company name, address, service area, operation hours and so on.

Note: Make sure to update the same NAP citation(Name, Address & Phone Number) to every online platform.
Step 3: Have you added your business location, permanent number?
Make sure to add prominent info like company name, location and permanent number. Don't vary business info on other online platforms. Google might suspect your business as a fake.
Step 4: Start getting a review from Your customer
More the number of genuine reviews, higher the ranking of your business in local based results. Ask every customer to give a review after every visit. It will build trust and credibility to Google eyes and helps to rank higher.
Step 5: Have you added your website and appointment URLs?
Does your business have a website? If yes then add your website appointment URLs. For instance, your appointment URLs for a site can be a contact us pages.

Having a website helps to build credibility and trust in customers and even in the eyes of google. It's better to have than have not.
Step 6: Have you created your first set of GMB posts using your website money keyword for services and location?
One of the amazing features in GMB is that you can curate tons of content. Posting a locally based content on GMB helps to improve visibility in search engines. For example, if you are owning a baker shop in Boston, you can curate a GMB post on how your customer celebrates their special day?
Step 7: Have you added your local business schema to your website to match your GMB info areas and reviews?
If your business has a website, implementing a local business schema makes it easier for search engines to identify what type of organization you are and what you do. Though it is not a ranking factor it helps to increase a click-through rate and indirectly improves SEO.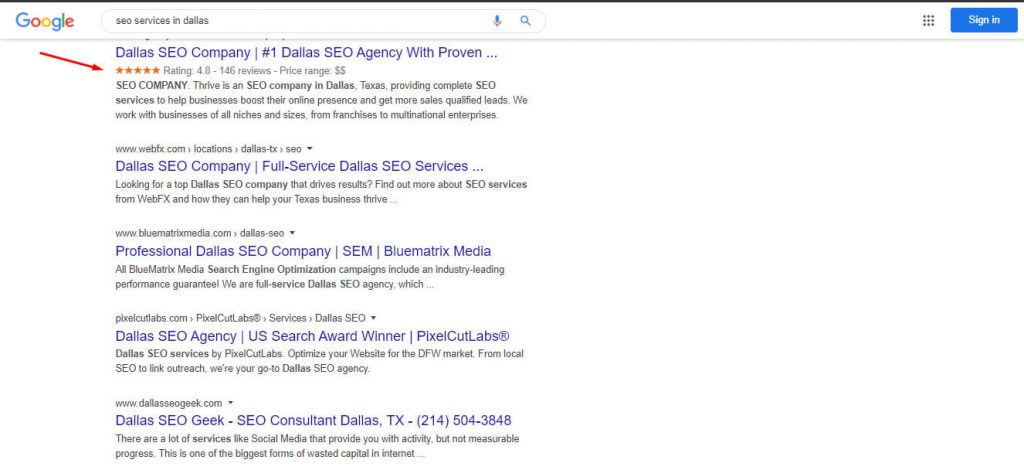 Example Showing Local Business Schema
Step 8: Have you added your Service products or menu items to your GMB?
Adding products and services helps to better describe the nature of your business. It helps customers to find your business while searching locally. For instance, if you are an online marketing agency someone could search like "internet marketing service near me". Your business could rank on such keywords.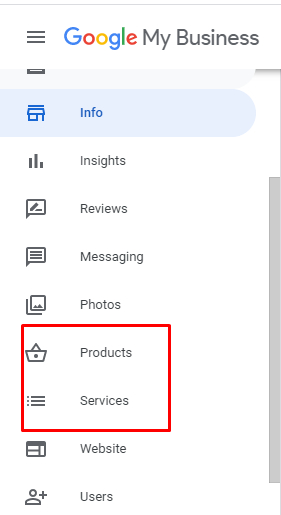 Step 9: Have you added your Services products or menu schema to your website on its corresponding pages?
Adding schema markup helps Google better to understand the content and structure of your pages. Although Google stated that schema markup is not a ranking factor but it has an indirect impact on SEO. Schema helps to improve CTR and indirectly improves the SEO.

Step 10.Have you added your business attributes schema to your website?
A business attribute is solely related to a characteristic or a feature that your business possesses. Implementing a business attribute schema helps google to better understand the content of your website. Attributes schema for your website can contain such as:
Step 11: Copy the description or mission statement on your website to your GMBs description Area
Make sure to have an identical mission statement of your business from website to GMB. Maintaining consistent mission statements helps to build credibility with people & search engines as well.
Step 12: Is your GMB iframe into your website(add direction to brick and mortar locations?
Make sure to embed GMB location/address to address section in your website. Implementing GMB iframe into your website helps to indirectly impact on local search ranking.

13: Have you added pictures to your GMB that contain your website money keywords?
Money keywords are a kind of converting keywords which comes with high CPC rate. For instance, loan, insurance, mortgage, hosting are money keywords with high CPC. If you are able to rank on those keywords along with long-tail variations you could earn an impressive ROI.
If you are going to create GMB posts along with interactive elements like images, videos etc, make sure to include money keywords in the post. Let's take an example, if you are posting an SEO quote post on GMB, don't forget to include keywords like SEO services in [your city, country].
Step 14: Start getting reviews from customers- ask them to mention the service performance and area it was performed in.
Ask every customer to give a review after every visit. It will build trust and credibility to Google eyes and helps to rank higher. Even more, ask them to mention how the service was along with an area it was performed in.
Step 15: Have you been getting FAQs on your GMB?
There is a Q&A section in GMB where people can raise questions about your business. If you are getting questions frequently or even it can be FAQs it means people are interested in your products or services.
So tracking Frequently Asked Questions and adding FAQs schema to a website can help to provide exact information what people are looking for? What are they interested in? Why are they interested in?
Step 16: Do you have local citations?
A local citation is any online mention of the name, address, and phone number for a local business. Citations can occur on local business directories, on websites and apps, and on social platforms.
Citations help Internet users to discover local businesses and can also impact local search engine rankings.
Optimizing GMB for local business is crucial as it helps to boost ROI. Near me searches has increased exponentially over the past years. People likely to visit a local store after research over the internet. Foot traffic is prominent as its conversion rate is higher. Then why not leverage a GMB for a local business? It's totally free. And now it's your time……………………